Free school meals under Labour Government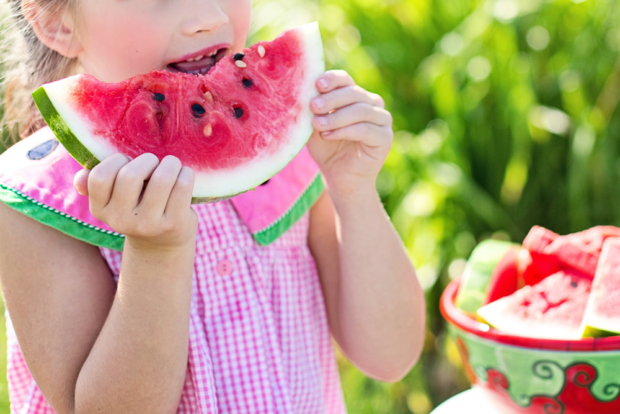 Our Liverpool nursery takes its nutrition and freshly prepared meals very seriously.  And whilst providing a 5 a day meal plan we also cater for individual dietary requirement and allergies.  So we are concerned that our kids carry on with their good eating habits when they go to Primary School.
Shadow leader Jeremy Corbyn has announced that under a Labour Government, free school meals would be available to all state-educated primary children, regardless of age.
Labour would fund the £1bn plans, designed to benefit the educational attainment and health of all children, with the introduction of VAT on private school fees, which are currently non-taxable in the UK.
Mr Corbyn said: "The next Labour Government will provide all primary school children with a free school meal, invest in our schools, and make sure no child is held back because of their background."
The coalition government has already rolled-out a free school meals scheme for pupils attending their first three years of state education primary schools.
However, Mr Corbyn and Labour Shadow Secretary of State for Education, Angela Rayner, do not think this goes far enough and want to widen this scheme to include all age groups at primary school level.
Ms Rayner insists: "The Government's cuts to the school budget are making school meals worse and limiting the number of children that can be fed. This decision affects the educational attainment and health of pupils."
Research by the National Centre for Social Research and the Institute for Fiscal Studies, suggests a significant improvement in the productivity and educational attainment of children that have had nutritionally balanced free school meals. Labour believes the roll out of the free school dinners would be hugely beneficial, but is resolute that funding should come from the public-school education tax purse.
Ms Rayner strongly believes that, under Labour, the new scheme would be far more egalitarian, and would have an optimum impact on the well-being of primary school children in general. She added: "By investing in our education system and providing free school meals for every primary school child, we will remove the stigma attached to free school meals, and improve health and attainment for all children."
Some critics have commented on whether or not the sums add up for the additional funding plans, but Mr Corbyn has defended the scheme, suggesting that Labour would also be prepared to look at other revenue streams; not ruling out tax break reviews on the charitable status of public schools and other such initiatives.